Our Board of Governors is dedicated to the successful governance and sustenance of Ridley College. They generously give their time and talents to serve our school, enabling us to fulfill our mission and vision.
The Board of Governors is comprised of approximately 15 to 18 volunteer members who serve five-year renewable terms on four standing committees. They meet several times a year and attend various school events.
---
Our Committees
Ridley believes that effective governance is supported by a variety of diverse perspectives. Our standing committees are reflective of this. Each committee is chaired by one of its members and they all work to support and inform the agenda of our Board of Governors.
Finance, Audit & Human Resources (FAHR): Responsible for long-range financial planning, tuition-setting, cash flow, financial reporting, pension administration, HR strategy and risk management.
Facilities Management: Responsible for the Campus Master Plan and major construction activities. Oversees capital maintenance budgets, major contracts and real estate matters.
Advancement: Responsible for community engagement, fundraising activities and campaigns (including the annual fund campaign) as well as admissions, marketing and communications.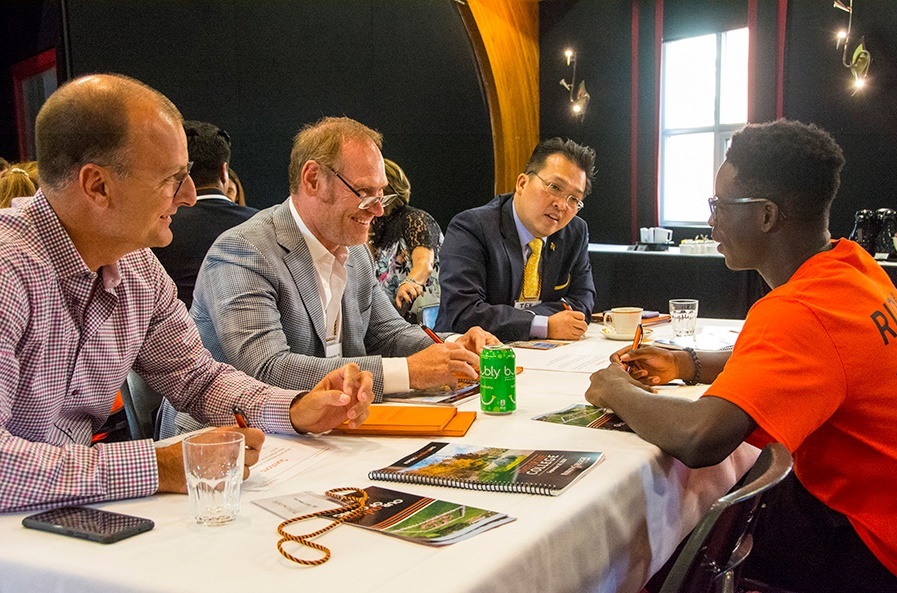 ---
Apply To Join
The Governance & Nomination Committee is always seeking talented applicants for our committees and/or our Board of Governors (Governors also sit on a committee). They look for individuals who are passionate about advancing Ridley College, with experience in fields such as law, finance, education, facilities/construction, marketing/communication, human resources, business, public health, technology and executive-level governance or leadership.
If you have a willingness to fully engage as a school leader and steward of our school's future, the role of a Ridley Committee Member or Governor could be perfect for you.
---
Current Members