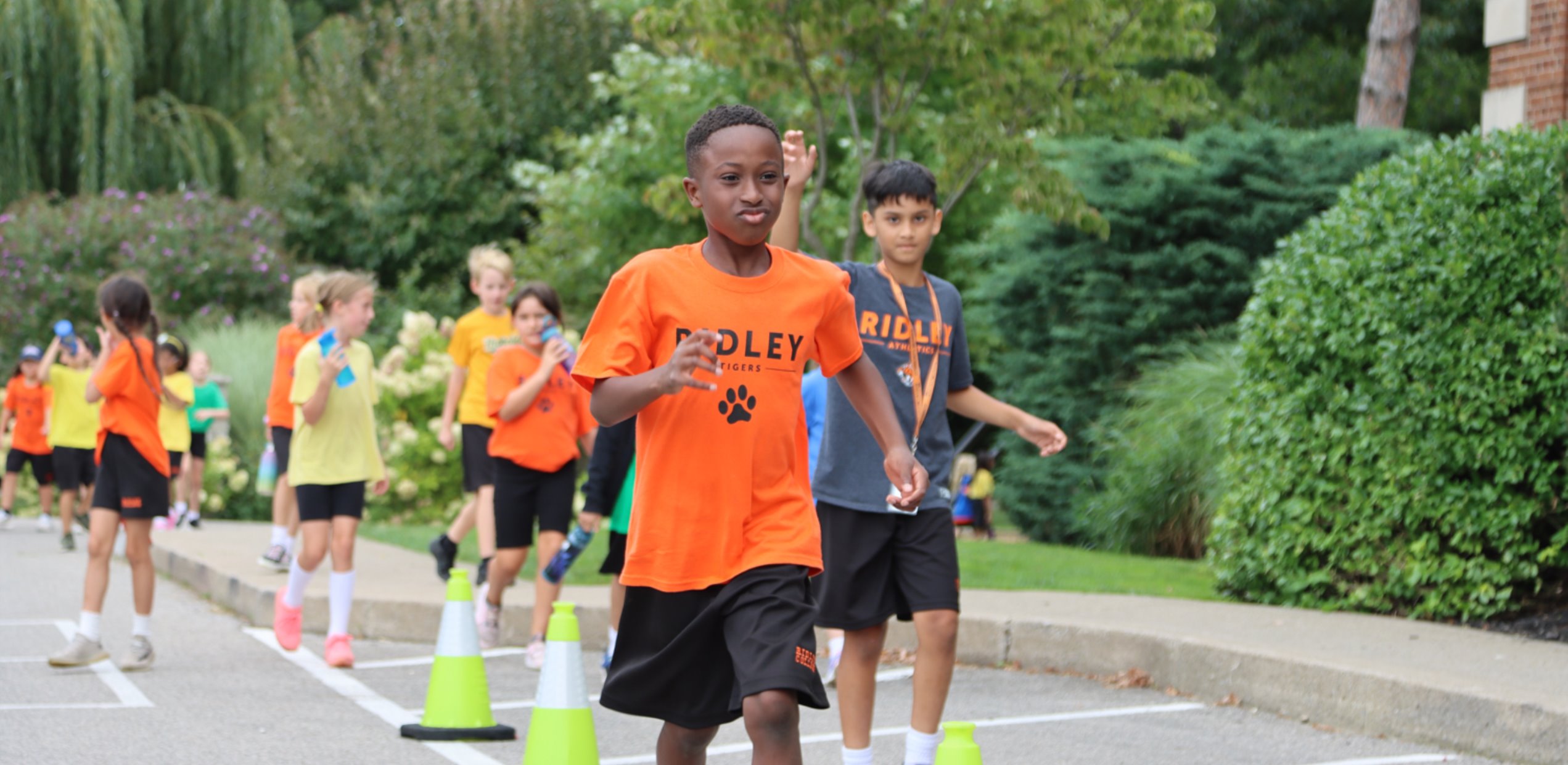 Lower School Athletics and Co-Curriculars
Co-curricular participation is an integral and exciting part of life at Ridley.
Whether their passion lies in sport, the arts, music, or service, students in Lower School have the option to participate in a range of co-curricular programmes that will enrich their educational experience and contribute to their personal growth and development.
Our co-curricular programming offers students opportunities to explore their interests, develop new skills and build relationships with their peers outside of the traditional classroom setting. We offer several co-curricular programmes complimentary to your child's interests and passions so they may cultivate and pursue them throughout their time at Ridley.
---
Arts and Musical Expression
Lower School students participate in music and visual arts every other day, guided by specialist subject teachers in our PYP Art Studio and dedicated music rehearsal spaces.
Private music lessons are available, along with creative co-curricular clubs offered before and after school. Each term, there are a variety of visual arts co-curricular activities, including Storybook Art Club, Origami Club, Theatre Club, iPad Photography Club, Baking Club and Autumn Art Club, among others. Music co-curricular activities include:
| Activity | Grade | Term |
| --- | --- | --- |
| Choir - Junior | Grades 5-6 | Terms 1-2 |
| Winter Music Festival Series | Grades K-8 | Term 1 |
| Junior Orchestra | Grades 4-6 | Terms 2-3 |
| Music Lessons | Grades K-8 | Terms 1-3 |
| Outdoor Art Club | Grades 2-3 | Term 1 |
| Violin Club | Grades 1-4 | Terms 1-3 |
---
Athletics and Physical Literacy
Lower School students at Ridley participate in a physical literacy rotation. Our Learn to Train model supports Sport for Life's long-term development framework and is focused on building confidence and developing foundational skills in advance of sport specialization. Our Lower School students at Ridley will have exposure to a variety of activities during each school year (12 in total), allowing your child to develop these essential skills as well as their love of sport! Opportunities to engage in friendly competition and apply learning will take place at the end of each term through inter-house activities.
| Fall | Winter | Spring |
| --- | --- | --- |
| Basketball | Dance | Field Hockey |
| Touch Rugby | Fitness | Skating |
| Soccer | Martial Arts | Softball |
| Tennis | Rowing | Ultimate Frisbee |
Learn More About Our Athletics Programmes
---
Student Leadership
From Lower School onwards, Ridleians are encouraged to act as positive role models, coaches and mentors to their peers and younger students. In Monday Advisory Sessions, part of Ridley's Advisory programme, students engage in discussions and activities throughout the year to enhance their leadership skills, and each Lower School student is also part of a House team where they participate in competitions and activities throughout the year for points.
On top of this, there are a number of other leadership opportunities available to students:
Classroom Leadership
Sports Team Leadership
House Team Leadership
Primary Lunchtime Helpers
Reading Buddies
Cadets Programme
House Team Captains
---
---