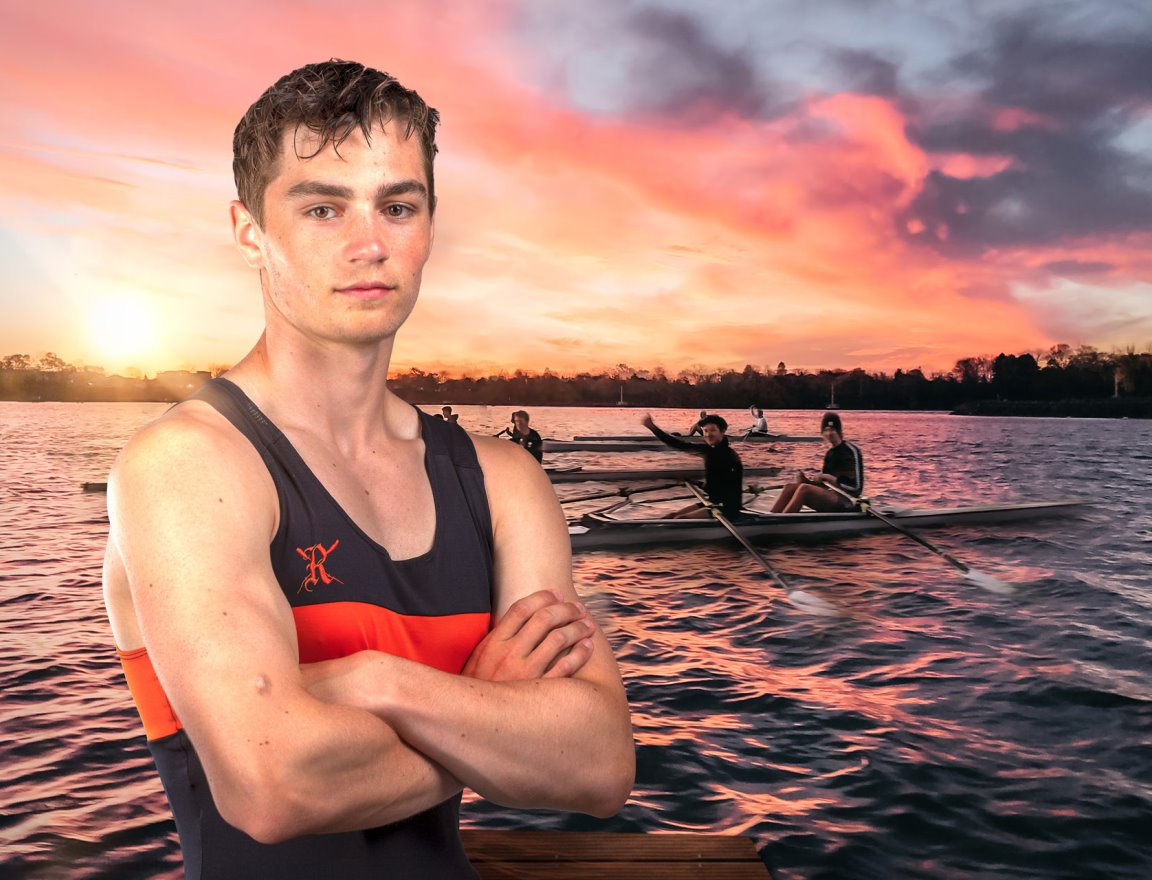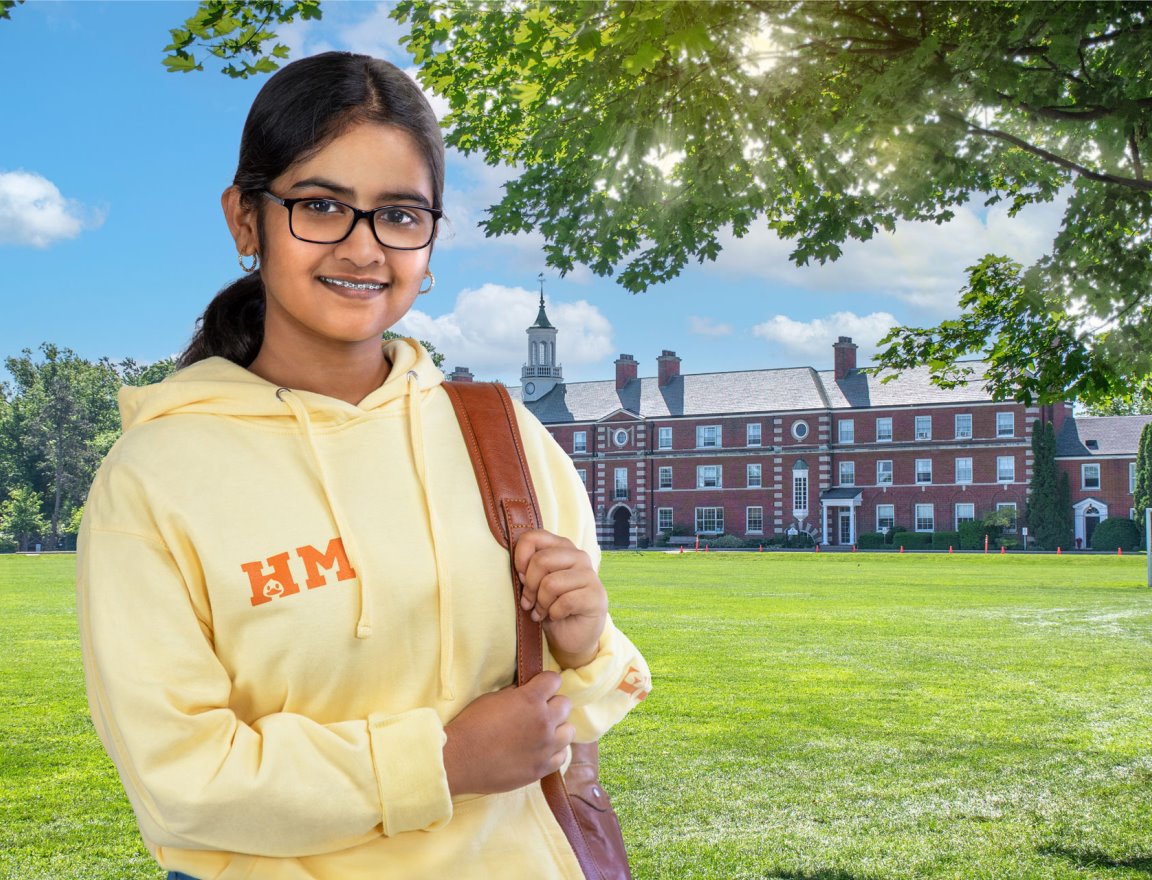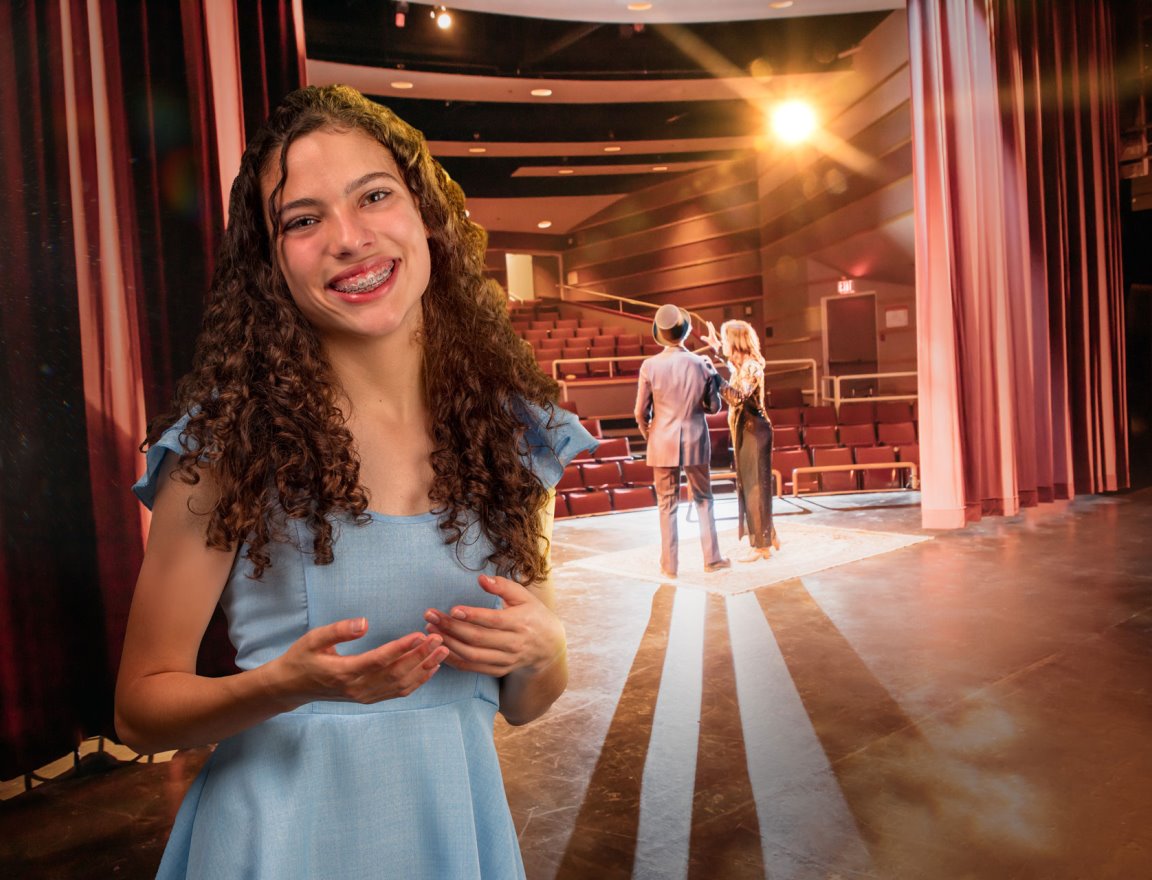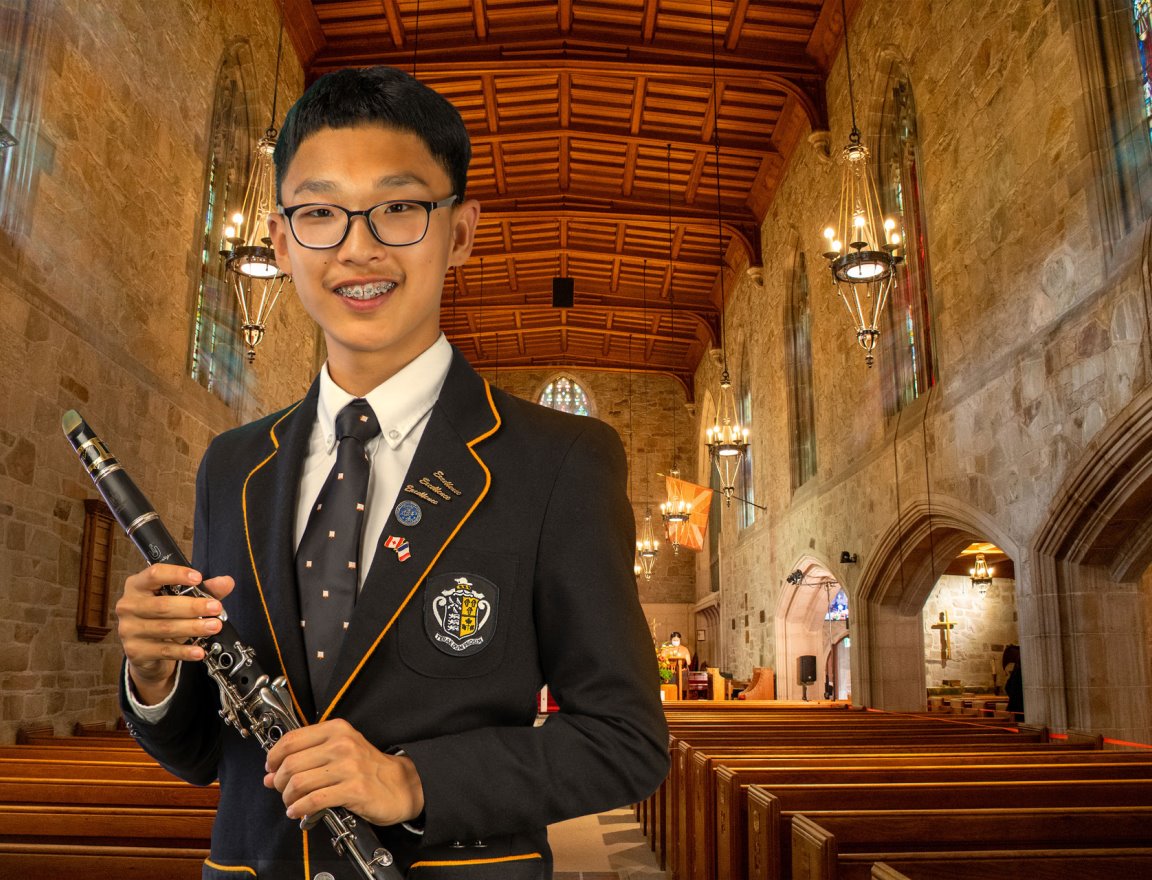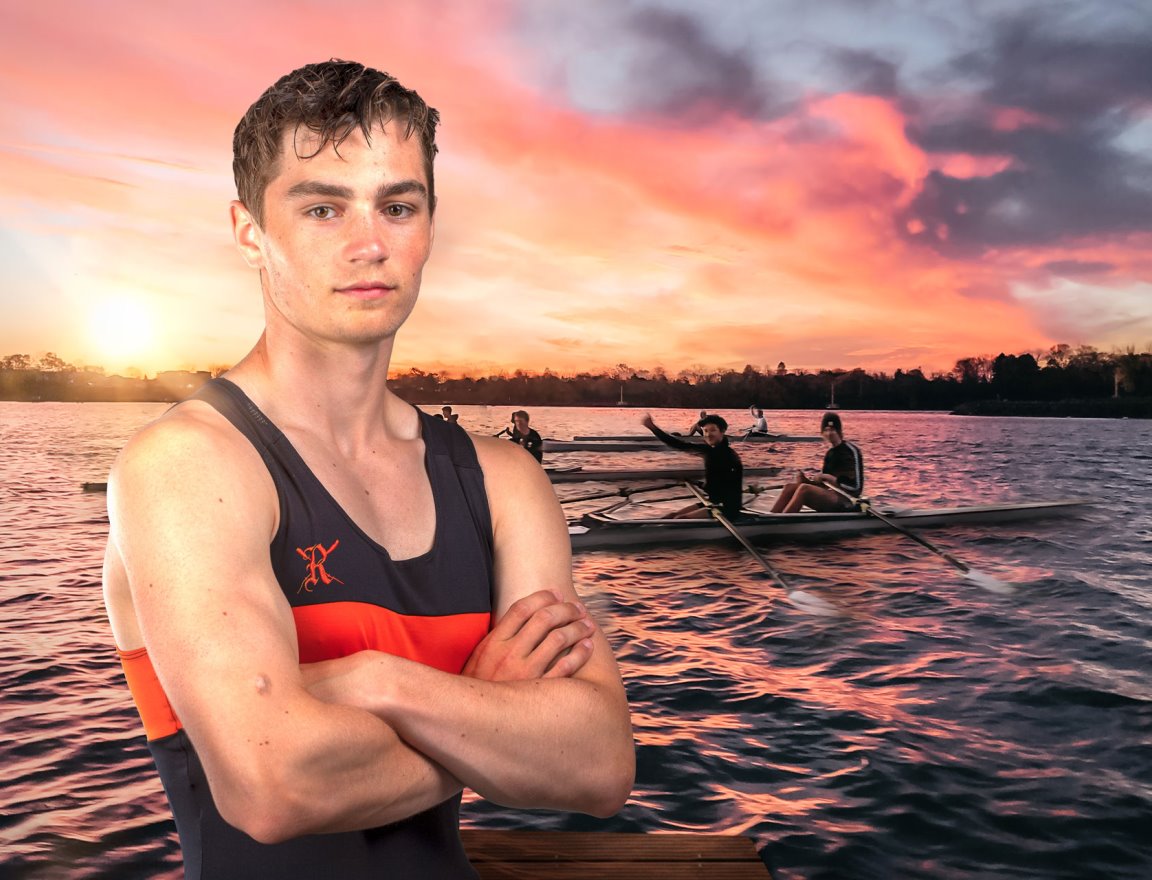 Caillen
Rowing; Boarder
Grade 12
Being on the water with my friends and coaches is something I look forward to every day. The staff and facilities that Ridley offers help me perform at my best and give me the tools necessary to compete after post-secondary and at the national level.
An Athletic Powerhouse For More Than A Century
Our athletic stature combined with our robust educational experience are some of the primary reasons student-athletes seek out Ridley College—they know their academic, athletic and personal goals will be equally supported. We approach sport holistically, balancing a winning combination of learning, training, competing, and flourishing. And it pays off: over the past decade, many of our fiercest athletes have been named to national team rosters and recruited by top universities.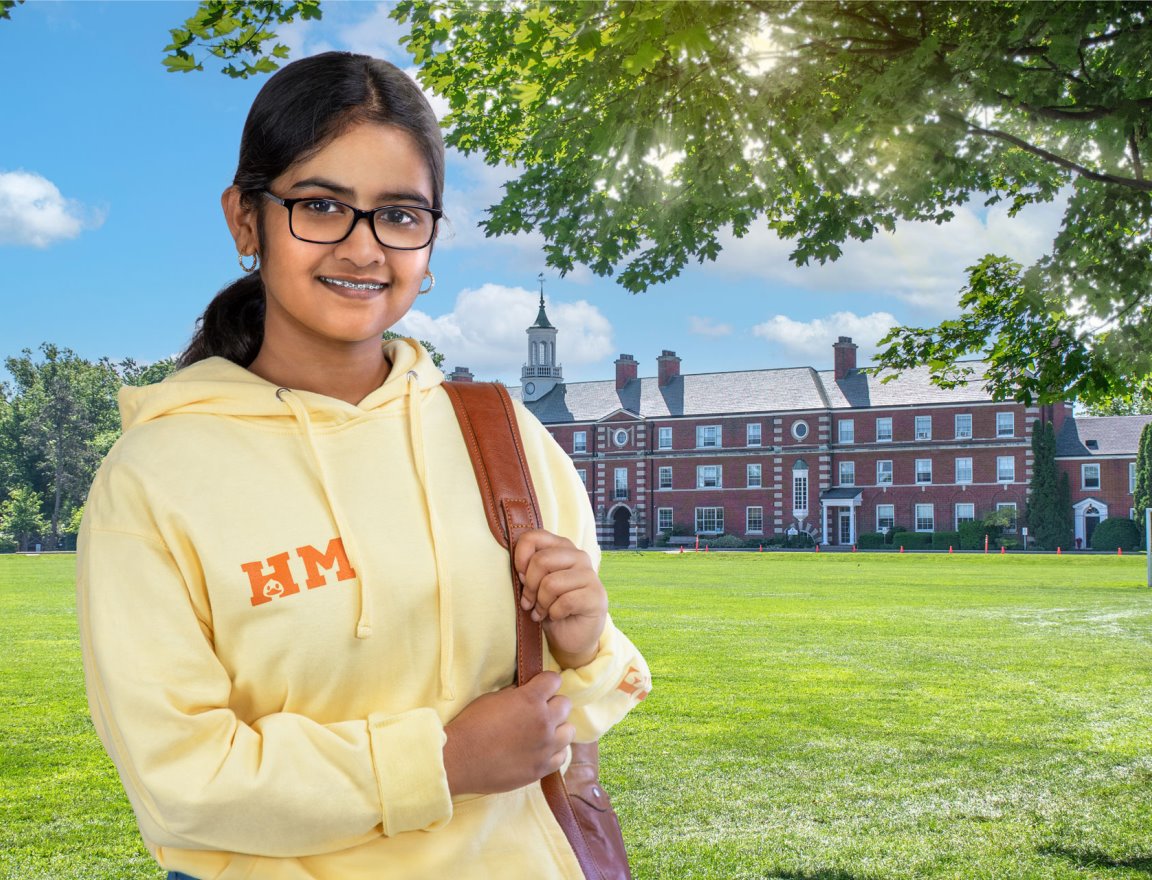 Hi, I'm Nandita, a boarding student from Saudi Arabia. Ridley is best described as a home away from home. I've created meaningful relationships in Mandeville with my housemates, my Head of House, Assistant Head of House and Residential Don. Their actions show that being part of Ridley and their boarding program means that you'll always be part of a trustworthy and supportive community.
Your Home Away From Home
Our boarding programme provides students with an 'all-in-one' experience in a nurturing environment that helps them to flourish—now and into the future. With students coming from more than 60 countries, your child will belong to a diverse community, gaining a global perspective, forging lifelong connections, acquiring independence, and deepening their character strengths.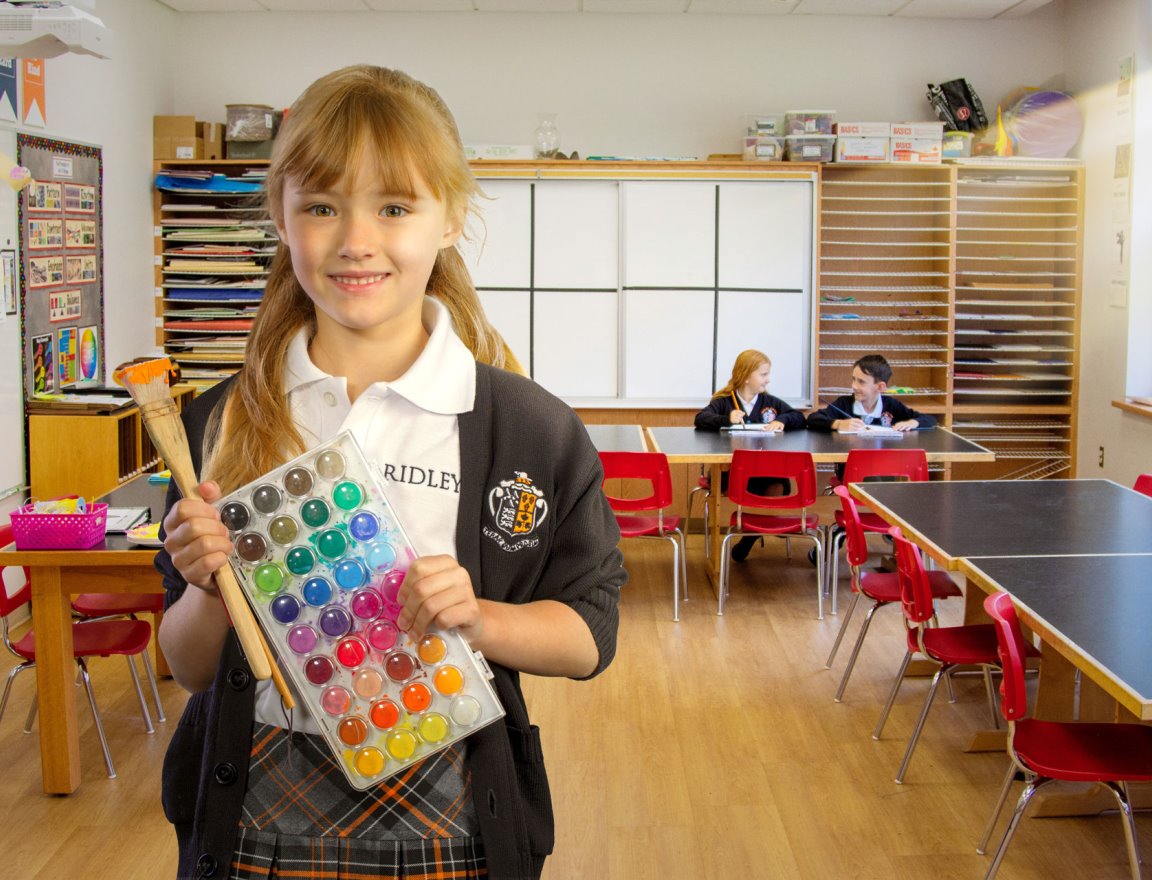 My name is Eloise, and I am in Grade 2. I love Ridley because of my teachers and because I get to do my favourite things like art, French and music. I really like going to the clay studio to practice my creativity. I also love to paint. In art, I feel happy, excited and ready to have fun. Since I started in Junior Kindergarten, I have learned to be kind, fair and helpful. I love to go to school each day because I get to see my friends and my teachers, who make me feel happy.
From Inquisitive Thinkers to Lifelong Learners
The only IB Continuum school of its kind in Canada, at Ridley, students can graduate with three diplomas: IB, OSSD and the Ridley Diploma. Each one is a ticket to the world and whatever post-secondary pursuits they desire. Supported by outstanding faculty and mentors, your child will gain a thirst for knowledge that will remain with them throughout their lives.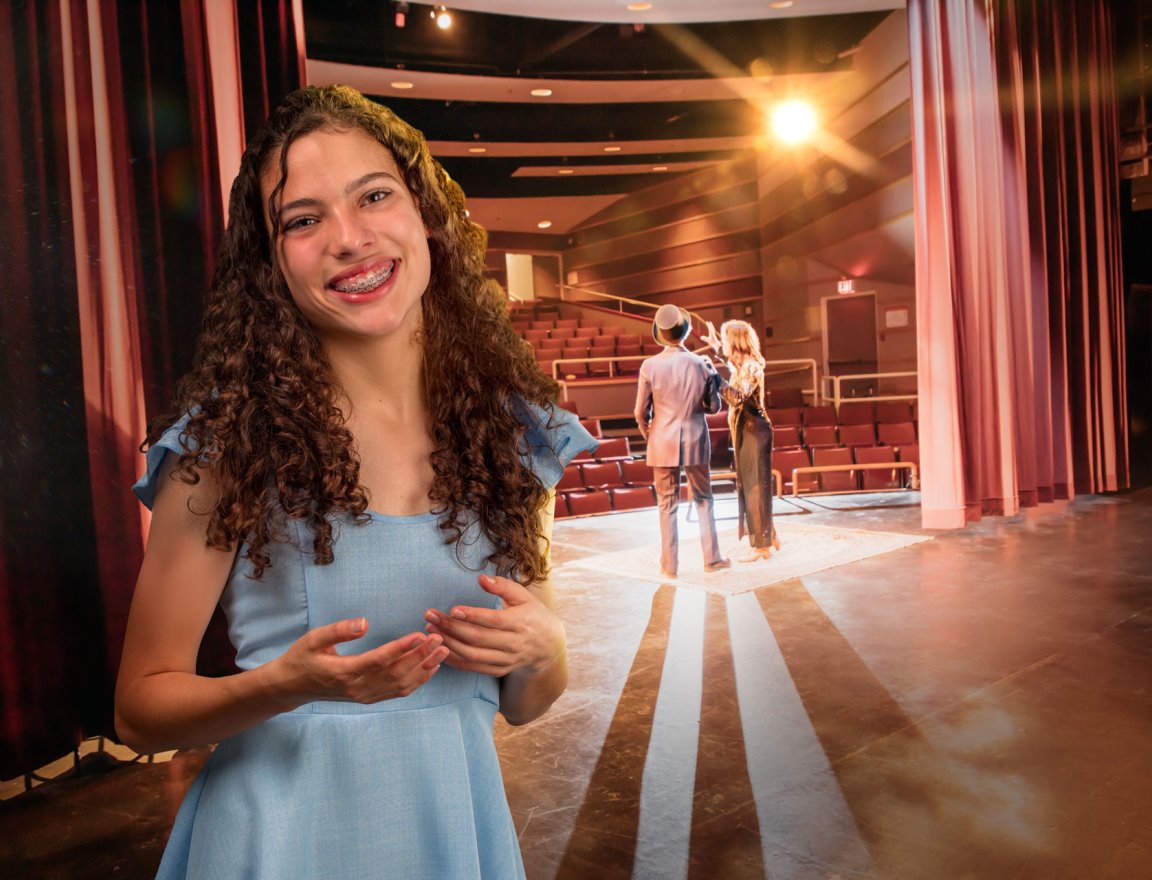 In the past eight years, right from Grade 1, I have always felt at home in the Mandeville Theatre. From Christmas musicals in the primary grades to larger productions more recently, I am grateful for the support that the drama programme offers. I love that we are encouraged to find joy on stage and that the experience is always unique.
Be Consumed in Service
For more than a century, generations of Ridleians have been inspired to give back; our school motto, Terar Dum Prosim, or "May I Be Consumed in Service," is truly at the heart of what we do—there isn't a time of year when students across all grades aren't engaged in service learning. We instill the values of contributing positively to others and communities which, in turn, intrinsically fulfills and helps our students and graduates to flourish.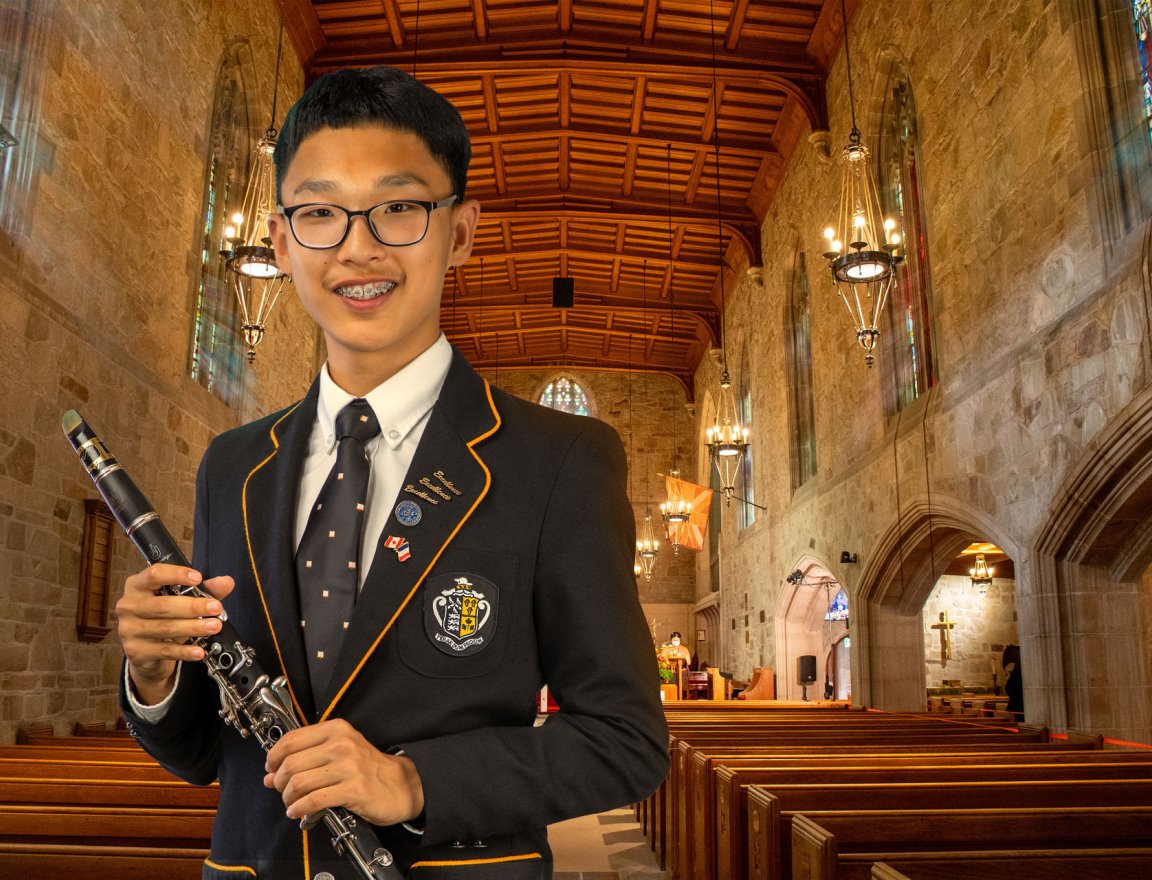 Hello, my name is Jerry. I am an international student from Beijing, and I started at Ridley in Grade 7. Music has always been one of my biggest passions. I play clarinet in Ridley's Symphony Orchestra and Cadet Band and saxophone in Ridley's Jazz Band. I grew a lot as a musician thanks to the great music programmes at Ridley, which provided a lot of great opportunities and allows everyone to enjoy the power of music.
Create, Inspire, Explore
At Ridley, we believe that students at all stages in their development can gain meaning, purpose and insight through involvement in the arts. We offer a wide range of programming—such as visual, digital, performing, and speaking arts, as well as music—delivered by specialist teachers. Beginning in Kindergarten and continuing to graduation, your child will be encouraged to play, create, express, and explore.
Belong
At Ridley
One of Canada's most prestigious boarding schools
Nestled in the beautiful Niagara Region, our stunning 90–acre campus is a home-away-from-home for our students to learn, grow and thrive. We offer a global education anchored in Canadian values, where our students attend school 'with the world,' sharing life-shaping experiences and preparing for a life of leadership and impact.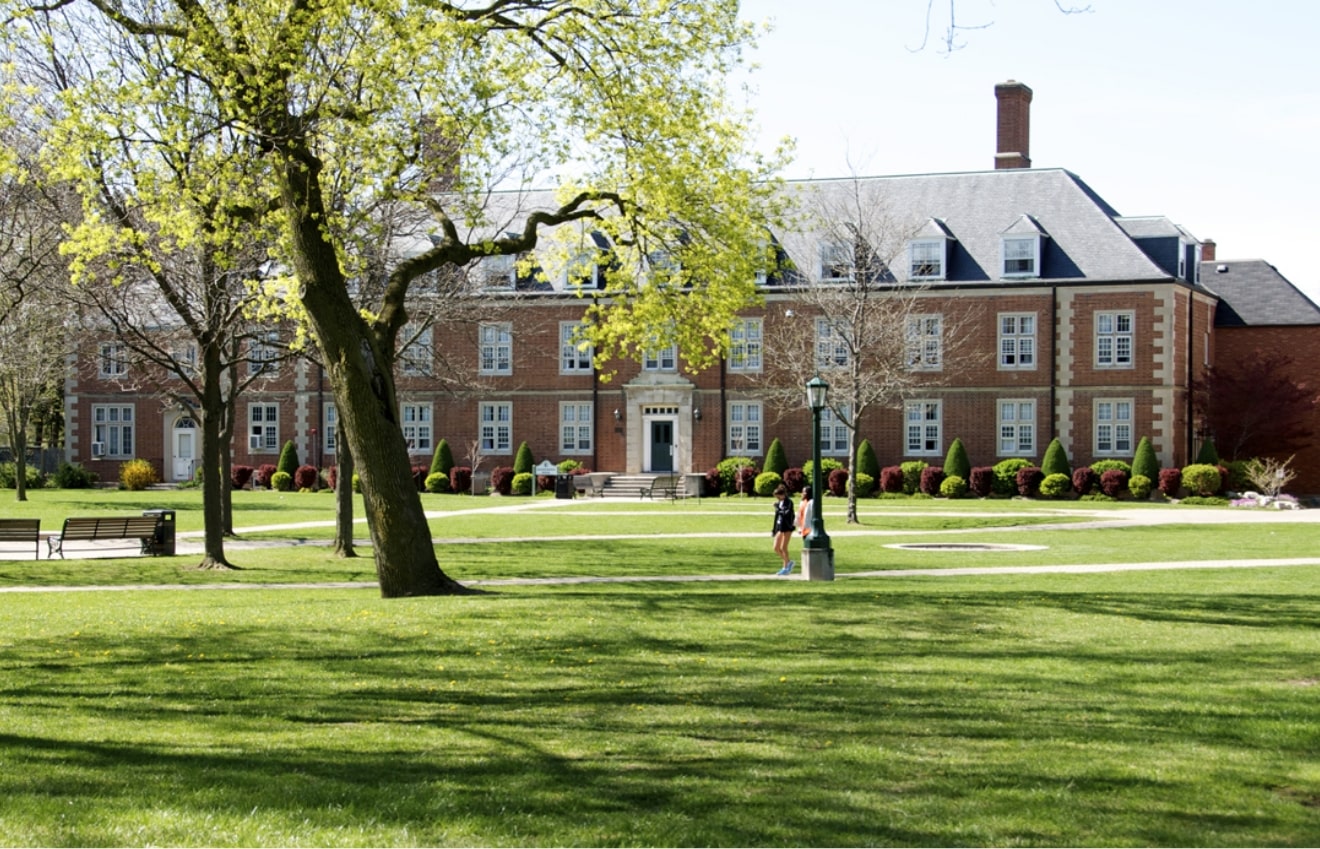 A
Life

Shaping Experience

At Ridley, we provide students with a well-rounded, balanced education of the mind, body and spirit. Ours is a mission to teach the habits of living well—and to provide experiences that lead students to a deeper understanding of themselves and the world around them.
Flourishing
Lives
The Ridley College educational experience is truly transformational. Each day, our students are inspired to seek knowledge, believe in themselves and nurture the values that will allow them to lead happy, fulfilling lives.
New Facilities
We are reshaping the learning landscape for future generations of Ridleians to uphold our place as a global leader in education.
Memorial Chapel
Our century-old chapel is a spiritual hub that welcomes students of all faiths, providing comfort and instilling values and purpose.
Great Hall
Food brings people together. Our grand dining hall is always filled with the bright laughter of our students, who gather for a nutritious meal—but end up with so much more.
Mandeville Theatre
Lights! Camera! Action! Budding thespians take centre stage in our 400-seat theatre, where student productions come to life and guest speakers inspire audiences.
Matthews Library
Whether they're curling up with a good book or just enjoying a little quiet time in the seminar rooms, students love our sunny Upper School library.
Tiger Arena
Hockey enthusiasts and student-athletes alike love our state-of- the-art arena, with its NHL-sized ice surface for training and competition.
Belong


In Our Stunning Facilities